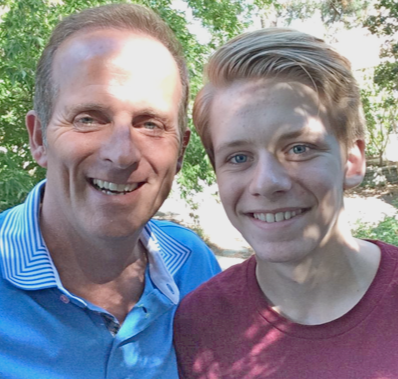 Today David has a very special guest; his 14 year old son, Ben. Those of you who tuned in last week, heard David share a very private and emotional moment, when he discovered that his son had started to lie to him. Today David shares more about how they managed to resolve the problem. Ben tells us about a book that he read to better understand the situation, and improve himself and his life.
The book is called "The Four Agreements" by Don Miguel Ruiz. It is a practical guide to personal freedom; it is about 4 agreements that you need to make with yourself to live a better and happier life. The 4 agreements are:
1) Be impeccable with your word: First with yourself, and then with others.
2) Don't take anything personally.
3) Don't make assumptions.
4) Always do your best.
David takes Ben through these agreements and asks what he thinks they mean. Ben's most important take away from this book was: Always tell the truth, no matter what. That sounds like something we've been hearing from David himself for quite a while: "Tell the truth all the time with compassion." 🙂
Songs:
Killer Queen by Queen
Crazy Little Thing Called Love by Queen
I Want To Break Free by Queen
Another One Bites The Dust by Queen
Books:
The Four Agreements by Don Miguel Ruiz
The Speed of Trust by Stephen Covey